Moderator: Game Administrators
Where do I find that chat friend ... I'm writing for the forum chat but they haven't given me an answer
Click the link I sent you in the previous post. That is the best way to contact the GM team.
Does anyone know how to contact a gm to get out of jail?
Yes - by clicking the link I sent you earlier today in mchat.
Posts: 6360
Joined: Sat Sep 09, 2017 8:02 pm
Location: Rockhiem nord i Steinhus nær Kedington
See my signature
for the new way to contact GMs and
make reports of various kinds.

Reports 2022
I haven't played this game for a long time. I miss it very much, but I don't know why I went to prison. GM, can you help me deal with it? If I make any mistakes, I will correct them
please Open this link
viewtopic.php?t=18399👈
-=

☆

ADMIN

.

Akkilles

☆

=-
Currently retired
-->
I hope everyone the best in life.
With great
power
Comes great
Responsibility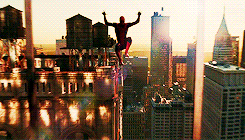 Useful link:
GAME RULES
Forum Rules
Posts: 3
Joined: Mon Oct 31, 2022 3:17 pm
On Oct 22, for the offline version of FT I purchased the 100K extra gold for $1.49. It has yet to show up for me. Was this supposed to be only for the online MMO version of FT or something?

Dave
It has been a long time but I purchased a mage robe for the offline version and got it. That was over 5 years ago though. If you have a receipt you should be able to get some help.