Moderator: Game Administrators
I just got back into FT again this week and it isn't the same I also see that many people in the game are waiting for an issue they have to fixed. I think we need some new moderators I remember when you would see a moderator just casually on any map. Now it's something you don't see anymore IMO it would bring some life back to the game having more staff to guide the players of forgotten tales. I completely understand that everyone has a life outside of the game but I'm sure there are other great players fit for the opportunity to be a moderator. That is all thank you.
I think seeing GM in game is nice, but it also means that they are not working on reports at that time. I'd venture a guess that as the game has grown and the number of players has increased the number of those reports and other issues have as well.
Warriors are not the ones who always win, but the ones that always fight.
True but I think the game would benefit from expansion of staff members

i would like to add that many players need to explore forum often since a lot of answers can be found by trying to read the forum contents.
IMO their too many "
quickfix attitudes
" in this game.
You can have 10 active GM's but if the players can not learn to read through the forum, a GM will do the same job twice.
Many players do not understand the rules because they choose to read them when it is too late (often when they are punished).
This gives GM even more unnecessary workloads
In all these years, there are reasons for GM to be overworked and unfortunately it will continue to be like this if not everyone can take their responsibility.
I've seen players not care and I've seen players ignore important information until it's too late.
So I say this.
Getting more GM will not make the game better because the biggest responsibility lies with everyone.
So what problems should a GM prioritize?
A person who is good and cares
or
a player who does not contribute anything?
How many times should a GM remind players how to write a report?
How many times should a GM remind and warn players when their pets may be in danger?
Should a GM act as a mom or dad to players?
For those who do not understand this. You should open your eyes and read back here in the forum.
Read what problems a GM goes through daily.
Absolutely we can get new GMs but I think the most important question is
How do we keep them active longer than usual?
-=

☆

srGM

.

Akkilles

☆

=-
Inactive
With great
power
Comes great
Responsibility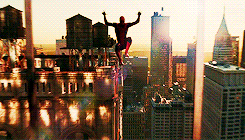 Useful link:
GAME RULES
Forum Rules
General game help
Well said, Akkilles. We players absolutely should take more responsibility.

This forum has several years worth of questions and answers, and it is well worth taking some time to explore.

Failing that, there is a very useful 'Help Wanted' section. Ask questions there rather than mchat and the thread will remain for future players to find.
jugg4L

wrote:

↑

Mon Jul 13, 2020 12:40 am

True but I think the game would benefit from expansion of staff members
I'm sure the game CAN benefit from more GMs. If you or a friend are WORTHY of it, then apply, by all means...