Moderator: Game Administrators
Comp is probably working on a bug.
Unfortunately you're going to have to be patient. I would rather wait a little longer and be patient then to have a bad update with bugs and glitches that didn't work or makes the whole system crash. "Rome wasn't built in a day" I guess we must wait

Languages Spoken:
English
Facebook name:
Cleopatra Ft
I'm a veteran GM of almost 2 years
Dwarf = Worf,
Soldier = Captn Kirk,
Archer = Tuvok,
Ogre = Quark,
Mage = Almighty Q
If you can't play honestly then plz honestly don't play!
i thought .... like allways...


nothing works !


lost buildings mx and 1,3k by bugs


replace existing and erase nonactive clans only

u crashing the game !
DUKE of SK-Clan
Some clans lost buildings. Why that?
XYZ Clan lost one Tower and a lot oft items.
Site Admin
Posts: 1745
Joined: Fri Jun 15, 2012 12:00 am
Location: Warsaw, Poland
Contact:
Reaparecerán las cosas? O se perderán? Removí un edificio para colocarlo de nuevo y todos mis ítems aparecieron fuera de la mochila, pero poco pude rescatar.

Will things reappear? Or will they be lost? I removed a building to put it back and all my items appeared out of the backpack, but little I was able to rescue.

Edited: Akkilles
Rasta made a post where you can report if your buildings is lost due of the big clan update.
Please read the instructions on how to report or it may be ignored

Раста сделал сообщение, в котором вы можете сообщить, если ваши постройки потеряны из-за большого обновления клана.
Пожалуйста, прочтите инструкции о том, как сообщить, или это может быть проигнорировано


Rasta hizo una publicación donde puedes informar si tus edificios se pierden debido a la gran actualización del clan.
Lea las instrucciones sobre cómo denunciar o puede ignorarlas.


Rasta, büyük klan güncellemesi nedeniyle binalarınızın kaybolup kaybolmadığını bildirebileceğiniz bir gönderi yaptı.
Lütfen nasıl rapor edileceğine dair talimatları okuyun, aksi takdirde göz ardı edilebilir.
-->
viewtopic.php?f=6&t=18462
-=

☆

srGM

.

Akkilles

☆

=-
With great
power
Comes great
Responsibility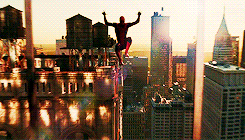 Useful link:
GAME RULES
Forum Rules
General game help
compbatant

wrote:

↑

Fri Jan 29, 2021 10:24 pm

What level had this tower?
Lvl 1150 Tower!