Moderator: Game Administrators
She said yes!

Oooh - an FT wedding! There's so much to plan:

Ceremony venue
Food
Guests
Vicar
Gift list
Honeymoon venue

Probably more that I can't think of!
Who said marriage doesn't exist in FT world.

-=

☆

ADMIN

.

Akkilles

☆

=-
Currently retired
-->
I hope everyone the best in life.
With great
power
Comes great
Responsibility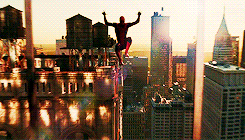 Useful link:
GAME RULES
Forum Rules
#We're all in the same

game

, just different

levels

#
#Dealing with the same

hell

, just different

devils

#
#Calmness is the cradle of power#
Oh this tells Lake Villages disastrous past. Everywhere else the cemetery graves are all in a row. What happened here? Was the undertaker blind? Was he a drunkard? The old man who you get a war dog for at level 40 is standing guard perhaps he did the best he could do? And the groundskeeper seems to think the pathway needs cutting...hmm perhaps this says a lot! Maybe it was done in haste after dragon attacks or maybe the graves positioning is a clue? Maybe Santa or aliens flying overhead see a pattern and a meaning? Maybe it's a kind of semi circular path for the zombies to follow so they don't get lost? Who knows? Maybe they can hire the fine undertaker from Ashdown and he can bring order out of chaos. The poor souls deserve better...oh wait every passerby digs them up and tosses them back in after searching for goodies...well orderly robbery would be good!

Mostly Retired
Freya- Gullander 2532
Sword- kensington 2000
Ogre- puddleglum 2057
Mage- 219
Dwarf- 522
Archer- 275
All other alt family- 3168 more levels!
The gravedigger gave up as well and just chucked two piles of skulls on the floor.

He'd had enough and figured there is more money in adventuring!
Sorry, I didn't do it on purpose!
Now Santa Claus will not give someone a gift!

Hunting for his deer was opened
Attachments

IMG_20221229_144259.jpg (246.12 KiB) Viewed 362 times
Check out this

DUKE of SK-Clan
AHAHAHAHA, the zombie skin has an arm torn off when magic is used)


It's really cool) xd
Now this is a real zombie! Leave it and don't fix it)
Attachments

Screenshot_2023-01-13-14-42-39-597_com.dmstudio.ftmmorpg.jpg (1.58 MiB) Viewed 264 times
Lol
Attachments

Screenshot_20230117-081448_Forgotten Tales~2.jpg (314.19 KiB) Viewed 232 times